We take pride in making our customers happy. Here's what they have to say.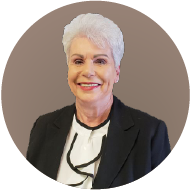 Executive Director at kidsPACK
When it comes to the creation of professional, eye-catching, and practical websites, there is no company that comes close to RankFox Web Design. Thanks to their incredible talent, our website has completely skyrocketed in the search engines. In the present day, it is impossible to get ahead online without the expertise of gurus like RankFox helping you every step of the way. Thank you all for bringing our vision of feeding hungry children alive!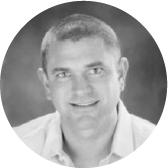 RankFox Web Design made the process nothing less than enjoyable. I would highly recommend Michael, Amanda and their team for website development. They handled everything behind the scenes and let me know when the site was ready to roll. After a few slight revisions we were ready to go. Awesome company.

C.E.O. at
Residential Roofing Depot
RankFox did an incredible job working with our company to come up with the perfect website. They implemented all of our requests perfectly into our website. This was all accomplished very quickly and we are very happy with the finished site. They walked us through each step of the process from launch to generating more business. I cannot express our thanks enough to Amanda and Michael! 

Owner, Island Style Homes
The RankFox creative designers worked diligently to craft an outstanding website for our new company. They are beyond easy to work with and listen carefully to every suggestion. Having worked in architectural design myself for many years, the design aesthetics are first class. We are completely pleased with their work and are looking forward to working with them again on future projects.

C.E.O. at Horizon Growth Advisors
RankFox Web Design transformed our image on the new website and did it with ease and perfection. The team was a pleasure to work with and I look forward to using them for a number of future projects. Amazing at what they do.

Amanda and the RankFox team have done a remarkable job of re-designing our website. It was originally designed 7 years ago and was definitely outdated. After the re-design, our site looks very modern on desktop and mobile. Amanda and her team were able to accommodate our feedback flawlessly. Overall, we had a wonderful experience working with RankFox Web Design.

The professionals at RankFox Web Design are incredibly skilled web designers and developers, and just plain talented. They provide so much value to our work and it's been fantastic to collaborate with their team over the past few months or so. From very early on in our professional relationship, they fit in like members of our team and have been a lot of fun to work with. Since that time we have brought them into various projects as they are such an asset. This agency is very capable at designing to reflect their client's business goals. Unlike some egotistical design and development firms who have strong opinions about how things should be done — they are very collaborative and open to creative direction. In addition to their strong design and development abilities, Amanda is a wonderful communicator and realistic when it comes to expectation management — a rare but crucial detail when it comes to project management. I highly recommend this company! 

You can count on RankFox Web Design to be the authority on everything website and software related. They will create the absolute best site imaginable, no matter how big or small. This team is highly attentive, helpful, and communicative. After our project was complete, I was pleasantly shocked to find they created a site much higher than my expectations, and they were high! Besides all of this, our account manager Gideon was fantastic and pleasant to work with. 

The designers at RankFox Web Design are competent web development professionals with a robust customer-first ethos. They have a world-class design team capable of producing novel output, a phenomenal development team, and finally, a strong understand of SEO and hosting. I was surprised to see they didn't mind working with us during weekends at ungodly hours if there was an emergency. The combination of a skilled web solutions team and unmatched customer orientation makes the decision a no-brainer to me. We will continue to work with them!

Marketing Consultant
at CG Unlimited
Amanda, Michael, and the team at RankFox Web Design helped transform the CGU website. Their communication style is impressive, and their availability was extensive! After working with several companies who failed to understand the client journey, I was elated to find a company who truly puts their clients' satisfaction above anything. The transformative new design has made the new CGU website easy to use and maintain. It was a seamless transition going from the old site to new. We are extremely happy with RankFox's services and highly recommend them to anyone needing a fully custom website build at a great price.

RankFox Web Design exceeded our expectations in every way possible during the duration of the redesign project. The end result was a fresh and user-friendly website that turned heads! Amanda, was very attentive to anything we needed and the specificity of our requests. The ongoing support and exceptional customer service alone is worth working with them on any of our future projects! 
C.E.O. at the Printer Emporium
Michael and Amanda have a bright mind for creative business ideas and have made significant contributions to my business. We highly recommend RankFox to anyone.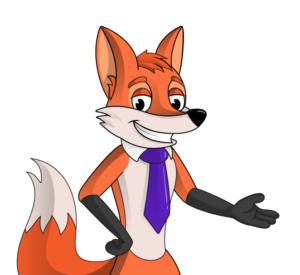 Eager to get started on your new lead-generating website? Let's Talk.
Your site redesign is on us.
Once your site launches, plans start at just $199/month