Showcase Your Digital Presence Today with Inceptial Website Design Services
Interested in leveraging the power of the internet to explore your market potential? Inceptial will establish your digital presence with robust web designs. From web development and web design to site maintenance and search engine optimization, Inceptial is offering top-notch services to make its customers stand out from the competitors.
Inceptial Website Development Services Company
Free web development + Results-driven Site Redesigns
The Average Inceptial Web Design Client Reports
increase in website visitor
increase in conversations

A well-maintained website with a compelling user interface adds credibility to your brand and retains viewers' interest. Hence expanding your market in today's digital world is crucial without an authentic and professional web presence. Inceptial provides a complete package of services as a website design and development company; its extensive experience provides optimum assistance to various industries. Rather than relying on smoke and mirrors tricks, our front-end developers are committed to growing your audience with high-end services and targeted strategies.
Inceptial works beyond the one-size-fits-all approach and offers its customers the services that align with their business goals. Our systematic approach provides you a web partner who not only creates luxury websites to skyrocket your digital value but also maintains the speed and security of servers, ensures the validity of security certificates, check regularly for bugs, and takes care of cloud backups. No matter the type of web project you demand, Inceptial Website design services will take your digital image to the next level.
What makes Inceptial Web Design different

A comprehensive website overhaul, redesigned at absolutely no cost.

Don't pay a dime until you approve your new site.

You can cancel anytime - we work month-to-month

Never stress over the technical stuff again - EVER!

Around the clock access to email and phone support

Get noticed on the web with a modern, search engine friendly website
What makes Inceptial Web Design different
A Leading Web Development Company to Achieve Digital Success with Innovation
Inceptial website design and development company does not charge a cent to create new dynamic website and provides the best web design services, unlimited revisions, package based monthly edits, site security, SEO optimization, intelligent keyword based content, marketing and web hosting services as per the customer demands to broadcast their message more effectively.
Premium Website
Development- Free of Charge
Inceptial offers the best web design services to its customers. Now you can get your new website FREE OF COST with superior bespoke designs. No matter what is the type of device or how much is its resolution, our custom-made websites look amazing on all screens. Our website design and development team creates websites using responsive web designs which are SEO optimized for top rankings in all search engines.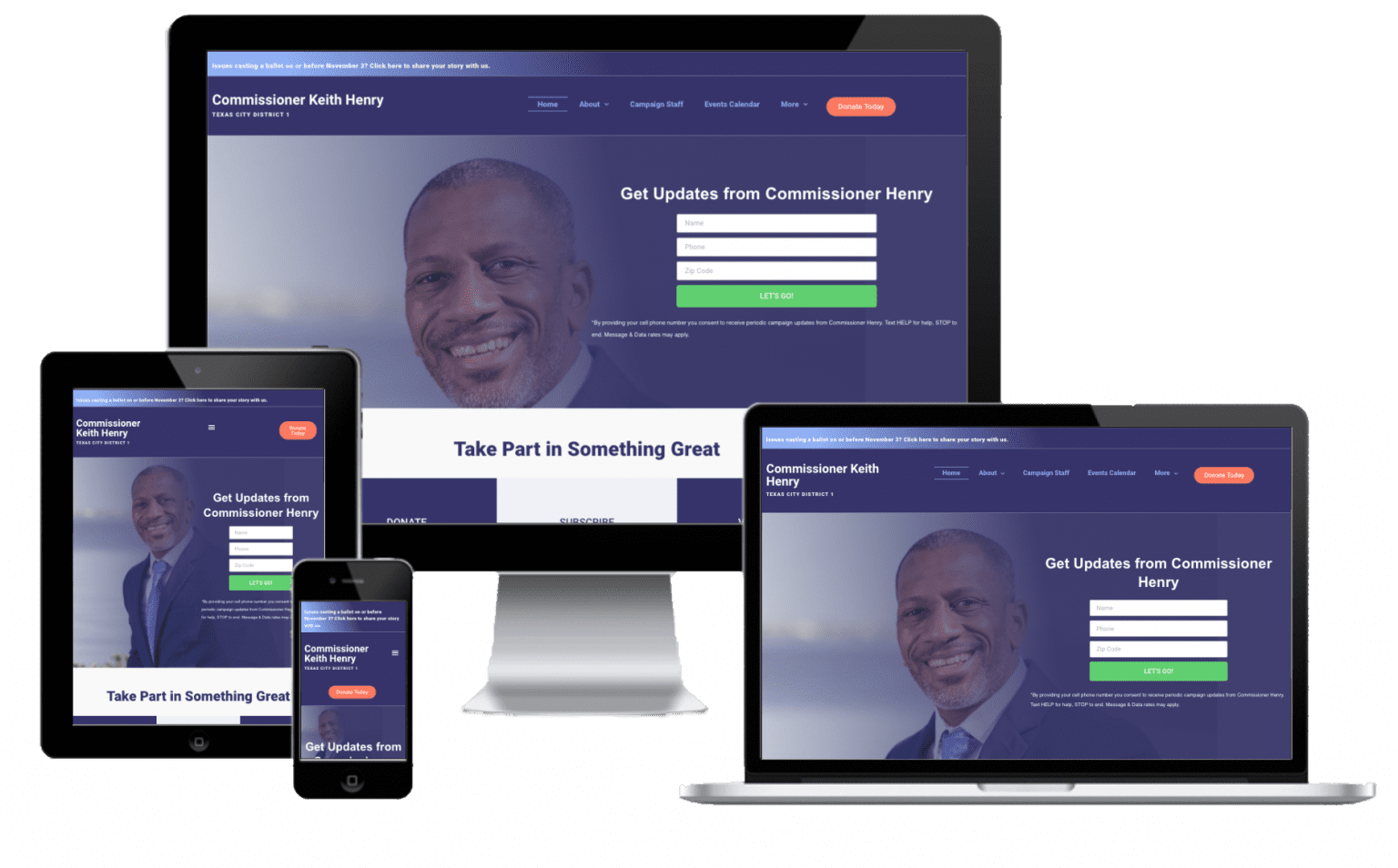 Custom web design solutions
Fed up of the templates and want to build your brand recognition? Inceptial is your only web design solution. We craft every project from the ground up rather than just modifying the existing templates. Specialized in personalized digital experiences, our website design service aims at positioning our clients high above their competitors.
Unlimited Revisions and monthly edits
Effective website design and development demands the involvement of the client. Productive communication between designer and client regarding business goals is imperative to set up the website design. But if things do not go according to the customer's demand, our website design company offers unlimited revisions until the customer is 100% satisfied.
Once we have set up your website, Inceptial website development company offers monthly maintenance services to keep your site up to date.
Responsive Website Design
Want to leave a lasting impression on your visitors? Impress them with crisp clear graphics and responsive web design. Inceptial is the top-rated responsive website design service that strives to bring your site into the digital world by creating dynamic designs and ensures that every page of your website remains intact across all the devices.
We will take care of the technical stuff
Partner with Inceptial , the leading website development services company, and stop worrying about the technical side of the website. Our all-inclusive packages are designed to provide complete technical support for your website. We offer premium web support services and take care of the updates, backups, security, and optimization tasks for your website.
Inceptial provides the best website design services and is always just one click away. We aiAm to serve you whenever you need us. Inceptial ensures its 24/7 friendly customer support is available if there are any issues in working of the website. You can also use our 24/7 chat support feature where our best website experts are always online to guide you and solve technical issues.
On-site
SEO
Off-site SEO

Technical SEO

Consulting

Content Optimization

SEO Audit
What our clients have said about us:
Working with Inceptial was a great experience for me. I appreciate the time and patience they have shown. Their creativity and layout for my website is awesome. Everything was done timely just as they promised. Inceptial Tech is a company that I would recommend for years to come. And the cost is really affordable.
Huge thank you to Inceptial Tech for creating our website for The Sunflower Foundation, Inc. the website is amazing and their work ethic is unparalleled. I also learned a lot from them, as I'm not tech savvy, but wanted to be able to make small changes on my own. They were willing to teach me, and walk me through every step. The services are insanely affordable, and they offer a one-time or continuous plan. Very thankful I found this company. You won't be sorry you work with them
Top Notch service, fast reliable, above and beyond customer service and highly recommended would give 10 stars if i could.
Awesome to work with. Has helped me time and time again. Highly recommend!!!
Thank you to the team! Each time that I call they are very helpfull!

Inceptial is your smart business partner aiming to serve you with honesty and ultimate dedication. Our mission is to provide complete digital solutions for your website and assist you in establishing your brand identity with custom web designs. Our expert front-end and back-end developers strive to create and support your website so that it fulfills your business goals and matches the highest digital standards.